The casual dining sector is experiencing a period of unprecedented challenge, with many high street favourites battling to survive. Already under pressure from the long-term decrease in town centre footfall and staff shortages following Brexit, it's not surprising that so many restaurants, pubs and bars have struggled to withstand the devastating effects of the pandemic.
Over twenty popular restaurant operators have either collapsed into administration or scrambled to put together restructuring deals to stay afloat.
With the rise of internet shopping, the growth of overhead-free, agile street food and the recent legislative requirement to become carbon neutral by 2050, even before COVID hit, the winds of change were already affecting the high street.
"Restaurants in the UK are responsible for larger carbon emissions than Costa Rica."
(Source: Sustainable Restaurant Association)
An industry with good reason to change
COVID and online retail aside, the hospitality industry already had a big problem: an awkwardly large carbon footprint that was already beginning to put it at odds with an increasingly environmentally aware customer base.
With emissions-heavy livestock and food production processes, notoriously high food miles and embarrassing levels of waste, evidence of the detrimental impact on the environment caused by the sector is not in short supply.
Research shows that commercial kitchens often use ten times the energy of commercial buildings; and it's hard for an industry that throws away 18% of the food it purchases to deny its contribution to the twenty million tonnes of carbon dioxide produced by food waste in the UK alone.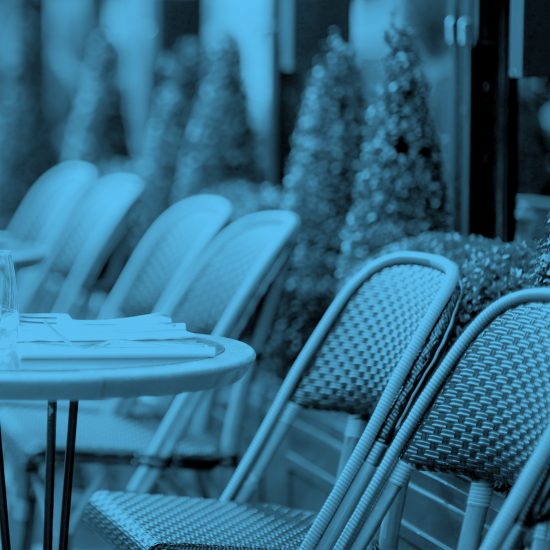 Demand for change is becoming ever clearer from casual dining customers
In legislating a commitment for all UK businesses to become net carbon zero by 2050, the UK wasn't only making a bid to become the first major economy to pass a net zero emissions law, it was also responding to growing public demand that it could ill afford to ignore.
Increasing societal awareness of the environmental threat is as evident in consumer surveys at it is in the growing number of public protests.  According to the Zero Carbon Forum, a sustainability consultancy for the hospitality sector, 71% of 16-40 year olds believe climate change is the number one challenge facing their generation and 72% believe that large companies have the greatest responsibility for addressing the problem.
The message from this and other consumer surveys is both clear and consistent: the vast majority of those interviewed prefer to go to restaurants that demonstrate their environmental credentials and that green is a value for which they are happy to pay more.
71% of 16-40 year olds believe climate change is the number one challenge facing their generation and 72% believe that large companies have the greatest responsibility
Industry best practice doesn't go far enough
There's no doubt that the hospitality sector is starting to wake up to the opportunity presented by sustainability. In 2017, Nando's made the headlines by opening the world's first ever 100% sustainable restaurant. More recently, the chain announced plans to become carbon neutral by the end of 2021 and net zero by 2030. Together with Pizza Hut Restaurants, Pizza Express and The Restaurant Group (which includes Wagamama), Nando's was also behind the establishment of the Zero Carbon Forum – the first attempt by the industry to come together in order to accelerate progress on sustainability.
While this is a ground-breaking collaborative effort, the majority of customers scanning menus for evidence of green value remain none the wiser.
 The fact is that for most restaurants, bars and cafes, sustainability remains confined to compliance or cost saving initiatives, token web pages and vegan options or gestures like banning plastic straws. Although they represent progress, such efforts are not readily apparent to consumers and nor do they deliver the kind of change that customers now want or, worse, have been promised.
Our own research at Say Do shows that the majority of consumers only find evidence of sustainability practices when they look for it, proving that many casual dining chains are at risk of damaging customer loyalty and declining market share because they don't incorporate sustainability into their customer proposition.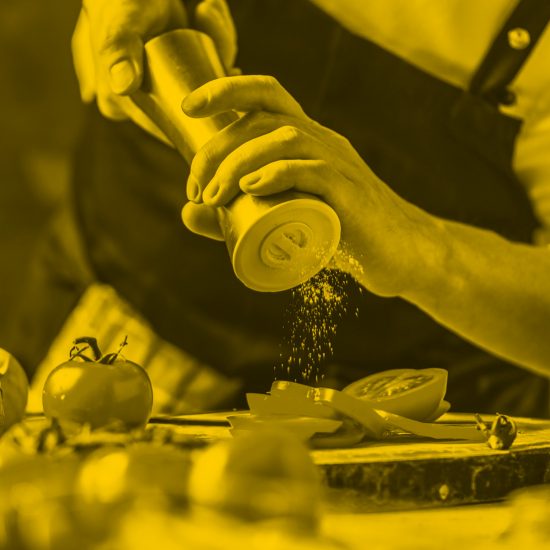 Say Do's 4D process will transform sustainability into a means of attracting customers, strengthening loyalty and generating value
How can Say Do help?
The time is now for the casual dining sector to take another look at sustainability and understand what customers really want. With our unrivalled combination of expertise and  unique approach, we are well placed to help. We will work with you and your business to release competitive advantage by taking sustainability out of its reporting silo and transforming it into a critical commercial driver.
We understand that your customers want to have fun when they go out and that to succeed, sustainability must work to support and not detract from this expectation. We will work with you to identify consumer-demand led change relating to product quality, value for money and customer experience.
By synthesising customer priorities with corporate objectives, we will transform sustainability into a means of attracting customers, strengthening loyalty and generating value.
Using a unique 4D process, combining internal consultation, customer data, original research and strategic modelling to minimise risk, we will work with you to deliver and manage a programme of realistic, manageable and flexible change that will make your business profitable, sustainable and more customer centric.
We will transform sustainability into a means of attracting customers, strengthening loyalty and generating value